Who We Are
Homes by Innovative is a builder dedicated to creating luxurious custom homes throughout the RGV. Our artisan approach and unmistakable
craftsmanship create houses of all shapes and sizes to match our clients' vision of home. Committed to perfection, we make exclusive use
of the finest finishes, materials, and craftsmanship to turn your dream house into a luxury home that you can enjoy for life.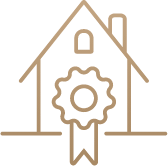 Luxury
Extravagance, elegance, and beauty characterize the luxurious designs of our custom homes. Both inside and out, the homes we build are defined by beauty and strength.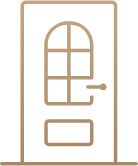 Craftsmanship
Our artisan approach and skilled craftsmanship lead to homes that last a lifetime. From strong foundations to luxurious finishes, every detail is crafted to last forever.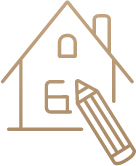 Customization
We are committed to getting every detail of your home right. That is why we build homes that exceed your vision and meet your every need.
Experience in Homebuilding
We possess years of expertise in partnering with clients to transform their visions for luxury homes into glorious realities. We use our experience in design
and craftsmanship, fine finishes, and impeccable landscaping to match our clients' desires and requirements for their homes. Our commitment to
superb customer service, elegant designs, and excellent craftsmanship lead to luxurious spaces you can revel in forever.

Mission
Our mission is to partner with our clients to bring their vision of a luxury dream home to life with an artisan approach and unmistakable craftsmanship.

Vision
We create custom luxury homes throughout the RGV that exceed our clients' dreams and provide them with a life surrounded by gorgeous details and superb craftsmanship.